2019 – today

At Oenotherapy Lenga, we create eco friendly cosmetics grown in our vineyards.
Indulge your self, become one with the deep blue Cycladic sky, the blue of the Aegean and the green landscape of Santorini's vineyards.
Elevate your mind and body, relax your senses, smell a glass of Assyrtiko and let the touch of the Santorini vineyard overwhelm you.
The Oenotherapy Wellness is a place of relaxation and wellness – in Anhydrous yard – where our wellness therapist offers amazing grape therapy rituals.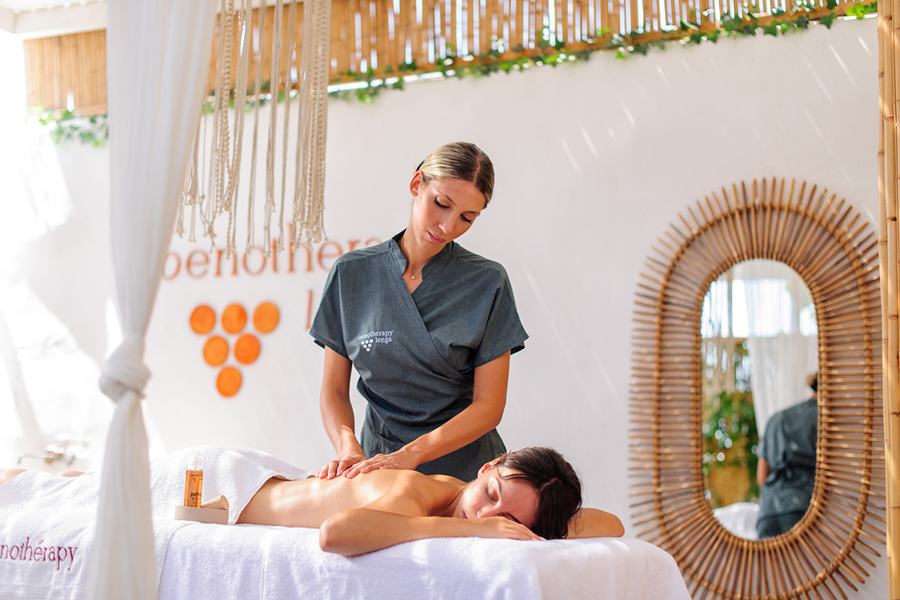 Lenga Grigoriadou is a wine lady.
She innovated in 2009, by combining the antioxidant power of the two family wineries in Mainland Greece (Avantis Estate) and in Santorini (Anhydrous Winery) wines by-products' to wellness.
Thus, she created the first wine & grape Greek cosmetics that embrace skin with green active ingredients, luxurious textures and grapey aromas, inspired by the wines of the two wineries.
Visit  www.oenotherapylenga.gr to purchase your favourite skincare.